Banks & Issuers
Social platforms are becoming the major commerce medium where consumers and businesses interact.
Banks can connect customers and businesses with new Programmatic Marketing APIs and Issuer owned data, creating a new social commerce network on top of today's payment networks.
Banks & Issuers>
Alvin5 is the first social commerce automation platform for banks. With Alvin5 platform, banks can enable merchants create and sell their own offer/reward campaigns with their Facebook Pages, Instagram and Messenger; where marketing automation and payments are managed by banks on behalf of merchants.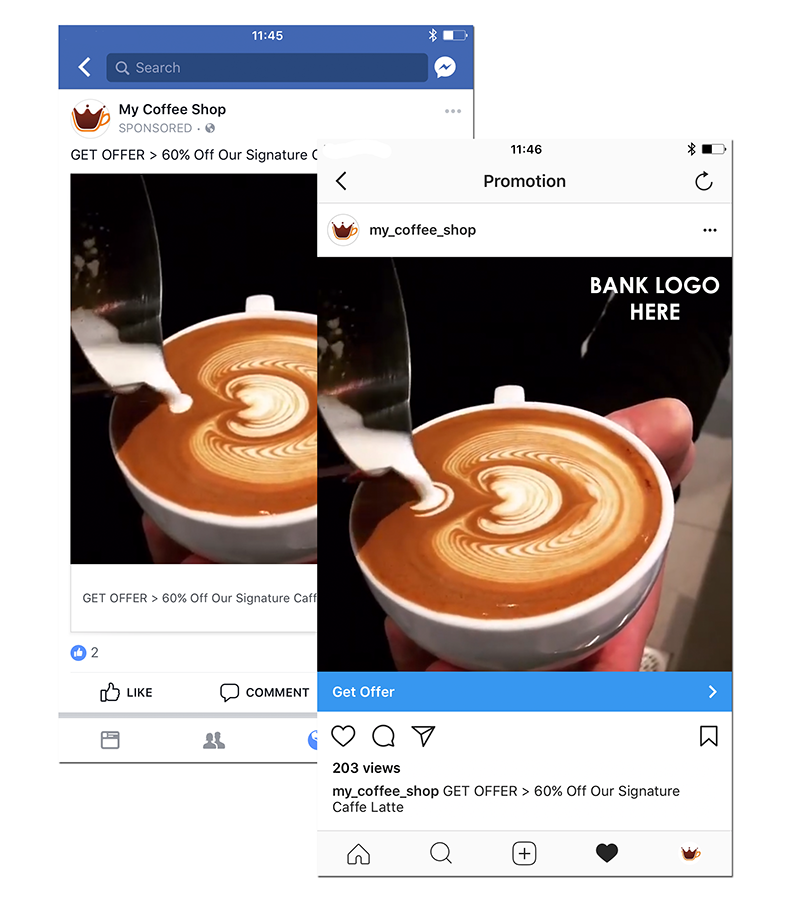 Features & Benefits
New sales/marketing/transaction commission revenue channel.
Personalized offers/rewards for cardholders.
Payment processing for merchants' social commerce channels.
Promotion of bank wallets/payment methods.
Customer exposure and brand awareness on social channels.
Entry and access to merchant conversational commerce channels.
Access to merchant/customer social data.
Support for Apple/Android Web Payments and native wallet loyalty APIs.
Advanced customer targeting and Online-to-Offline conversion tracking.
Complete Facebook Platform Technology Stack for banks.
Alvin5 is a Facebook Marketing API Accelerator member and Facebook Marketing API Hackathon winner.